Welcome To Plantations International,
Below you will find the most frequently asked questions about our Mango Plantation Investment Opportunity in Thailand.
Plantation Species: Mangoes (Nam Dok Mai)
Revenue Valuation: USD 112,213,867 ( Learn More )
Minimum Annualized Yields: 15.76%+
Minimum Net Profits: USD 137,420 (Per 50 Trees)
---
Q: Who is Plantations International?
With offices, plantations, and representatives across Asia, Europe, and Africa, Plantations International is a multinational plantation and farm management company that specializes in providing sustainable, income producing agroforestry assets for its clients. Plantations International has clients ranging from private individuals to large landholders and corporate investors. We put teamwork, innovation, and our passion for creating "Ethical & Sustainable Capital" at the heart of everything we do.
Q; Why invest in Agriculture?
Agriculture as an asset class is known as a "safe haven" investment destination for a number of reasons. Over the last 50 years, agriculture as an asset class has historically outperformed most stocks, bonds, and especially fixed bank deposits. Quick to mature, permanently in high demand, and always profitable, agriculture is one of the safest and secure ways to hedge your portfolio against market volatility and especially inflation. No matter what happens in the world, people will always need food.


Q: What is the demand for Mangoes and Mango Products?
Mangoes are one of the most consumed fruits in the world, with approximately 45 million metric tons consumed every year. To put this figure into perspective, five times more mangoes are consumed than strawberries.
Global demand for high-quality mangoes is rapidly increasing as consumers in non-mango-producing regions become more familiar with them. Also, large brands such as Nestle, Coca-Cola, Pepsi, Snapple, and Tropicana have all recently begun manufacturing mango-based products to meet rising consumer demand.
The mango export industry is still considered at its infancy with export markets still in development. Export trade volumes have thus far been limited due to a lack of supply availability all around the world. Since 2015 Mango imports have risen tremendously in the markets of Eastern Europe, North Africa, East Asia, and Europe.

Mango products typically fall into 4 key market segments: Fresh Mango Fruit, Desserts, Snacks, and Beverages.
Fresh mango fruit is comprised of fresh Mangoes as typically sold in supermarkets.
Dessert products include ice cream, cake, jams, and other pastries.
Snacks include chips, crackers, and confections such as candies.
Beverages include juices and sodas.
The key buyers of Mangoes include:
Global, regional, and local F&B companies that produce their own mango-based products.
Mango product manufacturers selling white label products to F&B companies.
Specialized mango fruit stores and stalls.
Supermarkets & restaurants.
Specialized mango traders and mango importers.
Q: What is the Nam Dok Mai Mango from Thailand?

Nam Dok Mai in Thai means water of the flower. Not surprisingly, it is one of the most exceptional and sought-after mango varieties in the World, both in appearance and taste. Eaten ripe, the skin is yellow to golden in color. The flesh is smooth, silky and unlike other mangoes, is not fibrous. Extremely juicy with a sweet and unique aromatic flavor, the Nam Dok Mai is the epitome of all mangoes. The fruit can be eaten fresh and is also ideal for adding to fruit salads, warm dishes, desserts, and smoothies.
The Nam Dok Mai is the most popular mango variety in Thailand that is grown commercially. The tree is medium-sized and can reach heights of over six meters. It is an early/midseason mango variety with the ability for multiple harvests in a year. Each mango fruit weighs in at approximately 400 grams.

Q: What is the purchase price and what minimum harvest yields can I expect?
A 50 mango Tree Plantation Package has a purchase price of just $34,870. Harvests occur annually with total net yields of $137,420 expected over a full 25-year harvest cycle. This represents average annual yields of 15.76%, providing you an average annual income of $5,497 at just 2 USD/KG.

NOTE: The above 15.76% annualized yield is based on a minimum guaranteed sales price of 2 USD/KG with a 0% inflationary increase.
~ 50 Tree Mango Plantation Investment Snapshot
Turn $34,870 into $137,420 – Annual Income of $5,497
15.76%+ Average Annualized Returns. (based on domestic sales only, much higher when exported)
100% Fully Asset-backed! All our mango trees are already planted and growing healthy.
25 years of ownership and annual income.
Experienced management team with active projects in multiple countries!
Mango purchase agreements with distributors are already in place.
Harvest Guarantee Insurance provided.
Complimentary inspection visit included. Come to Thailand and see your mango plantation!
Q: How can you guarantee that I will receive a minimum of 15.76%?
This is achieved by underwriting the selling price of your mango harvest by providing you a 2 USD/KG minimum guarantee sales price for all the mangoes from your trees. This means if we sell your mangoes for more than 2 USD/KG (as we plan to), you will receive the highest selling price we achieve. Alternatively, if we sell for below 2 USD/KG, we are contractually obligated to make up the difference to you.
If you couple the above with our harvest guarantee insurance as explained below, you will quickly see how we have gone to great lengths to mitigate all harvest risk factors and ensure our clients a flawless plantation ownership experience.
Q: What is your primary sales plan for my Mangoes?
The primary sales plan is to export your mangoes to Tier 3 countries at 4 USD/KG and Tier 2 countries at 3 USD/KG as outlined in the below table. Tier 1 domestic sales are our fallback safety net scenario.

Click Here to download our domestic and export pricing analysis report.
Q: What is current projected revenue value of your Thailand plantations?
As of November 1, 2021 the combined projected revenue value of our Thailand plantations are USD 274,754,049. of which mangoes account for USD 112,213,867. And have a projected total free cash flow (FCFF) of USD 185,012,843 from 2021 to 2036. The valuation report was prepared by Mazars, who are one of the worlds leading accounting and auditing firms.
Click Here to request a copy of the valuation report.
Q: Who pays the shipping, customs, and import duties when we export?
Shipping costs are fully included in your 20% harvest fee, customs and import duties are the responsibility of the local importer and/or distribution company. You will receive 80% of the price that we sell your mangoes at, and you will also receive a copy of the bill of sale for your records.
Q: Why is investing in agriculture a good opportunity?
Simply put, agriculture as an asset class ticks all the boxes. Currently in Thailand, Mangoes are retailing for 3 to 4 USD/KG, and over 80% of all Thailand's mango production is consumed domestically. The mango consumption of the domestic market alone is more than enough to achieve the minimum guaranteed 2 USD/KG Tier 1 selling price and thus solidifying the above-mentioned 15.76% yields. But since our primary focus is to export your mangoes to Tier 2 and 3 countries, you can look forward to much higher yields on the international markets.
Q: What is the current wholesale price of Mangoes from Thailand?
Click Here to see what Nam Dok Mai mangoes from Thailand are selling for on Alibaba.com, Alibaba is Asia's largest online wholesale marketplace. Please note that these are today's wholesale market prices. As the years' pass, prices of mangoes as well all other agricultural commodities are guaranteed to increase at least with the rate of inflation.
Q: What is the Plantations International Advantage?
The main advantage we have over other mango exporters is by far our size, network of interrelated companies, and our global footprint. For example, in Malaysia, we own Kuala Lumpur-based United Tropical Fruit Sdn. Bhd. (UTF). For the purpose of our Thailand mango projects, UTF functions as our main import agency and distributor in Malaysia (a Tier 2 Export Destination), thus giving us the capability of cutting out middlemen and being able to control the entire distribution chain all the way to consumer retail sales.
Q: What is the difference between the wholesale and retail prices of Mangoes?

Wholesale is the price we sell in bulk to our distributors; the distributor receives a heavy discount for purchasing a large number of mangoes. The distributors then add their profit/markup and sell it to the general public on a retail basis. Also, many distributors sign Forward Purchase Agreements (FPAs) so we and they can lock in wholesale prices for years in advance. The FPAs are very positive for you/us because they create a steady stream of guaranteed wholesale buyers for your mangoes for many years to come.
Q: What is Plantations International's Harvesting & Sales fee?
Plantations International deducts a 20% harvest fee from your annual gross harvest proceeds (80/20 split). The higher the selling price, the more revenue we generate for our clients and ourselves.
Q: What if my Mango trees are destroyed or something happens to them?

Due to the diligence and expertise of our forestry management team, this is highly unlikely. To date, we have had no instance of this. Nonetheless, Plantations International provides all clients "Harvest Guarantee Insurance" in the form of a contractual replacement warranty. This fully guarantees that should any of your mango trees die or become severely damaged due to any of the below noted factors, they will be immediately replaced or replanted at no additional cost to you, ensuring you a 100% harvest.
Fire
Flooding
Drought
Lightning Damage
Hail
Pests & Disease
Wild Animal Damage
Theft & Vandalism
All mango trees under our custodial management are fully covered for any of the above events. Should any of these events occur, all of the impacted trees will be replaced and/or replanted from our extensive buffer stock. In order to mitigate risk factors, rigorous assessment and due diligence of plantation sites are conducted quarterly. Each plantation is irrigated and has 24-hour security and an on-duty plantation manager.
Q: How do I know how much Mango fruit is produced from my trees?

All plantation management duties are carefully recorded. Each individual tree is QR Coded and has a unique identification number, allowing us to document the tree's size (diameter, crown, and height) throughout its growth cycle. Also, Plantations International carefully records the exact amount and weight of mango fruit harvested per tree. In addition, each client will receive a harvest statement certified by Plantations International indicating the total amount of harvested mango fruit and their respective weight.
Q: What exact documentation will I receive to document the purchase of my trees?
You will receive the following documents:
A sales agreement that will state your exact details, including the number of mango trees planted and
their exact geographical coordinates.
A management agreement covering all of our obligations to you during the 25-year term.
A certified Tree Ownership Certificate, stating the exact amount of trees you own and their exact geographical coordinates.
Q: How long is my harvest term for?
Your harvest term is for a maximum of 25 years.
Q: Will I receive annual proceeds from my Mango trees?
Yes, you will receive annual harvest proceeds starting from your first full year of ownership from intercropping all the way up to year 25.
Q: How and when are my harvest proceeds paid?

All harvest proceeds are paid by the 15th. of December for that current year. By default, all harvest proceeds are paid directly by swift bank transfer in your desired currency. Alternatively, you may request to be paid in Bitcoin, or into a prepaid Visa Debit card that the company will help you obtain. You will be able to safely withdraw your harvest proceeds 24/7 from any ATM in any currency worldwide, the choice is fully yours.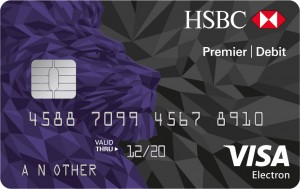 Q: Why are you offering this plantation opportunity to third parties?
Plantations International has decided to integrate plantation partners into its business model in order to expand its plantation projects at a faster pace. It entails forgoing debt in an effort to grow the number of mango trees and fruit it manages, produces, and sells exponentially. The larger the plantations, the more value is generated for the company and its clients.
Importers abroad are willing to pay substantial premiums for large-scale, consistent high-quality supply. Scaling the company in this fashion has allowed us to better position ourselves as a leading producer and exporter of mangoes from Thailand.
Q: What is intercropping?
Banana and/or other short-term rotational cash crops planted alongside your mango trees (also known as intercropping). This is done in order to provide you with additional revenue starting as early as your first full year of ownership. Plantations International aims to maximize your annual revenue as much as possible and intercropping allows us to use available land for this purpose. Also, polyculture intercropping introduces vital nitrogen to the soil which helps promote the growth of your mango trees.
Q: Where exactly is my Mango plantation located?
Your plantation is located in the province of Chonburi in Thailand, just an hour's drive from Bangkok city center. Click Here to learn more about Chonburi.
Q: Is it possible to visit my Mango plantation in Thailand?
Yes! In fact, once you're a client partner of ours, we highly encourage you to come to Thailand and visit your mango plantation. Just let us know of your desired visitation dates and we will make complimentary hotel arrangements for you and one guest at one of our luxury partner hotels, such as the Marriott or Hilton in Bangkok.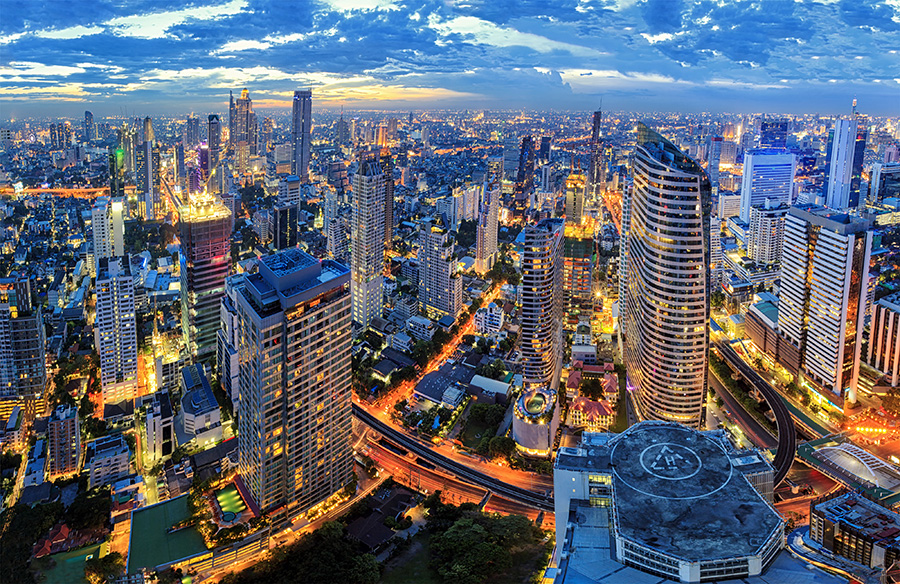 Please Note: All complimentary accommodation is for 2 persons, based on a shared deluxe room basis with a king-size or two twin-size beds. Also, Since Bangkok is considered a highly sought-after tourist destination, many of our clients have requested to extend their stay and make a holiday out of it. If this will be the case for you, please let us know in advance and our reservation team will handle all your extended bookings and you will receive our corporate discount rates at our partner hotels.
Q: Do you have any photos of your plantations that I can look at?
Absolutely, please Click Here to visit our online plantation photo gallery.
Q: Can I transfer or sell my Mango trees to a third party?

Yes, your trees are your exclusive private property and you may sell or transfer them to anyone at any time without restrictions. Just let us know of the new owners' details and we will take care of all the paperwork for you free of charge.
Q: What happens to my Mango trees if I die or I become incapacitated?

In the event of death or incapacitation, your mango trees are part of your estate just like your home, and can be passed on to whomever you choose.
Q: This all sounds great, but I have a few questions and I would like to speak to a live person.

Please Click Here to schedule a free, no-obligation call back with one of our client relationship managers.
---
Useful Links & Resources
Plantations International Photo Gallery
Plantations International Linkedin
Plantations International Facebook