Management Services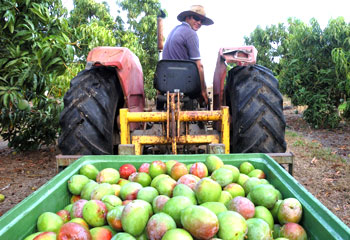 Plantations International understands the inherent challenges that large scale commercial farming entails across multiple crop species. For decades our team has managed both our own agricultural interests in addition to many other international plantations with great success. Whether it be the management of the agricultural assets that are part of your retirement plans, or managing your family farm.
Plantations International provides farm and plantation management services that will be of great benefit to you. Being born and raised on large scale crop farms, we know what it takes to thrive in Agriculture. We also know that through the years, that drops of blood and sweat in these fields has created productive and lasting relationships with the lands we cultivate. We are one with the land we serve.
Plantations International offers farm management services that are both personal and professional. This allows our clients to either remain worry-free in crop production or as involved as you want to be. Our Mission is to maximize the profits of your agricultural investments while being good stewards of the land, by creating an environment of permaculture and eco-sustainability.
Crop Management is a full time job. We devote a tremendous amount of resources solely to evaluating and taking advantage of market trends and sector movements that align themselves with our values of sustainability in an organic culture. We strive to remain market leaders and innovators where technical improvements and natural biological breakthroughs can benefit the entire world.
A farming plan is developed yearly and updated daily as appropriate, for each farm that is under our care. Specific sales goals are established by our marketing specialist and implemented by the local farm manager based on local conditions. The plan is also importantly designed to cultivate and sell crops, at the highest price points possible.
We have a proven track record at Plantations International and would be glad to meet with you to discuss any challenges you are facing, and to assist you in realizing your goals on your own farm. Few things in the world are as rewarding as planting crops, watching them grow and providing food to the world.
To find out more about the Plantations International's outsourced plantation and farm management services and to receive a free consultation, please call us on +852 5808 3775 or Click Here to contact your nearest Plantations International representative.