Securitized Fixed Annual Returns and Capital Growth USD Bond.
Plantations International Securities is very pleased to offer you the opportunity to participate in Asia's first and only fully regulated Organic Musang King Durian Bond Offering annualized returns of 9.85%. Returns are paid out either quarterly or annually as per the investors' preference and are paid out immediately upon subscription.
Key Features
Subscription Offering Size
USD 12,500,000

Minimum Investment
USD 25,000

Investment Term
5-12 Years

Average Annual Returns
9.85%

Capital Uplift
20% paid at maturity
Redemption (Exit)
Possible from year 5, Final at Year 12

Issuing Entity
Plantation International Securities Sarl (Co. Reg. #1400776)

Custodial Bank
Citibank Europe
Legal Counsel Malaysia
Tilleke & Gibbons

Auditors Malaysia
MIMI QF Services

Auditors Luxembourg
Audit Conseil Services

Bloomberg Numbers
Ticker ID BV0895987
FIGI BBG015WKP3D9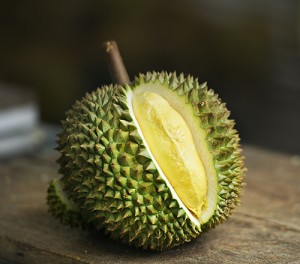 Six Step Investment Approach
Year 1 – Capital invested into Organic Musang King Durian plantation.
Years 1 to 4 – 4.78% Fixed returns paid quarterly or annually.
Years 5 – Full Exit Possible.
Years 5-10 – 8.88% Fixed returns paid quarterly or annually.
Years 11-12 – 12.88% Fixed returns paid quarterly or annually.
Years 12 – Full exit with 20% Capital Uplift Bonus
Investment Summary
The investment will be made into Malaysia's first and Only Organic Musang King Durian Plantation which consists of 4,500 trees and has just received a revenue valuation of USD 440,000,000. The Plantation is located in Pahang, Malaysia, and is composed of 100 acres that has been obtained on a 60 year lease basis. 2,500 out of the 4,500 trees have been used to securitize this offering.
The investment offers a rate of 4.78% for years 1-4, with the option of an early investor exit at year 5. If the investor does not exercise the year 5 exit option. Years 5-10 rate is 8.88%, Years 11-12 rate is 12.88% and if the investor remains until bond maturity, they will receive a 20% Capital Uplift Bonus upon exit.
All durian fruit is grown and harvested exclusively for sale in China. The world's fastest growing durian market.
Please enter your details below to receive the securitized bond offering documents.