New Zealand Avocados
Demand for avocados has not lessened through the winter and consumers will be looking forward to the New Zealand crop. The harvest is just about to start and grower and packer, Seeka Industries will pack its first avocados this weekend.
"We expect a very large crop in volume terms with good sized fruit. It is looking like it will be a bumper crop for New Zealand. The industry as a whole will export 5.2 million trays this season, well up on previous years," explains Annmarie Lee, Brand & Marketing Manager at Seeka.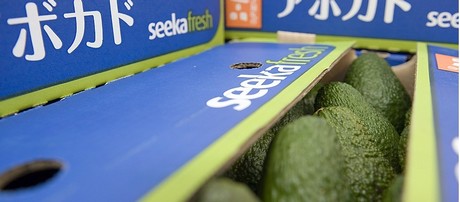 Seeka will pack around 10% of that total, 520,000 trays.
"This season timing indicates a normal season," said Annmarie. "We will export the Hass variety, with the main destination being Australia. We have a direct retail program along the east coast, as well as a strong wholesale program. We will also export to Japan this year, recommencing exports to that key market."
For three years in a row Seeka have achieved top returns for growers and have built their grower base around that, increasing supply along with providing its growers with excellent technical support to help them lift consistency and yields.
"The market won't be as strong as last season," explains Annmarie. "We expect more New Zealand fruit than last year but a lower crop from Australia. The multi marketers from New Zealand have learned to work together to ensure a consistent supply of high quality fruit to the market. And that positive cooperation has delivered growers excellent returns and while we don't expect the price spikes we still believe there will be a very good return for growers in this next selling season."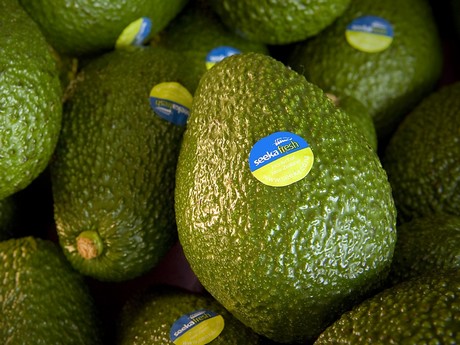 The Australian market is still going crazy for avocados, enjoying the high quality and great tasting fruit from New Zealand, according to Annmarie. "If we continue to deliver a great fruit then the market growth is likely to continue and outstrip supply – we need a reliable supply line delivering excellent produce."
"Seeka will also sell approximately 250,000 trays in the local New Zealand market. New Zealanders are starting to appreciate the fruit and we expect a lower price in the local market."
The company is not looking at any new markets at the moment as the current crop is already committed to the existing markets.
The new Gem variety, for which Seeka has the exclusive growing rights in New Zealand, will come into production in 2-3 years, and volumes of Hass will continue to grow as new orchards come into commercial volumes, "We also have new growers coming to us to export their crop," according to Annmarie. "There is always a bit of sh