The Plantations International group of companies is very pleased to announce that via its fully own Malaysian subsidiary United Tropical Fruit Sdn. Bhd. (UTFSB), it has launched Malaysia's first and only commercial-grade Organic Musang King Durian Plantation.
The United Tropical Fruit Organic Musang King Durian Plantation is located on a 100-acre site in the Malaysian state of Pahang and has been secured by United Tropical Fruit on a 60-year leasehold basis.
See Plantations International's Photo Gallary
Malaysia's Musang King Durian also known as Mao Shan Wang or D197 is Malaysia's most popular durian export and due to extremely limited supply levels, it is currently achieving premium retail price points of between 20-120 USD/KG depending on export destination.
Mr. Gareth Cookson, the director of operations for Plantations International in ASEAN said "We are the only players in the market that have invested the time, money, research & development to achieve a truly Organic Musang King Durian. While other companies might claim to use organic farming methods, we will breed 100% organic seed nuts, so the organic chain of custody starts way before the Musang King Durian sapling is planted into the ground".
From a business perspective, Dr. Raymond Samy the Managing director of United Tropical Fruit said "It's my job to ensure that all quality control protocols strictly adhered to, from the planting stage to the transport of the harvest Musang King Durian fruit to their final destination. With such a precious and rare product, we can leave nothing to chance."
Dr. Raymond Samy went on to say that the company is purely export-focused with China being its primary export destination. "Currently in China, non-organic Musang King Durian is retailing for well over 100 USD/KG, we have no idea what our hand-grown Organic Musang King Durian will sell for as we are pioneering the industry, but if we go by other fruits such as organic vs. non-organic Mangoes, we are very easily looking at 50%+ price premium."
United Tropical Fruit has entered into a Multi-Year Collaboration Agreement with University Institute Technology MARA (UiTM), which is an Agro Technology based university in Jengka, Pahang, Malaysia to develop Malaysia's first and only Organic Musang King Durian Research & Development Centre.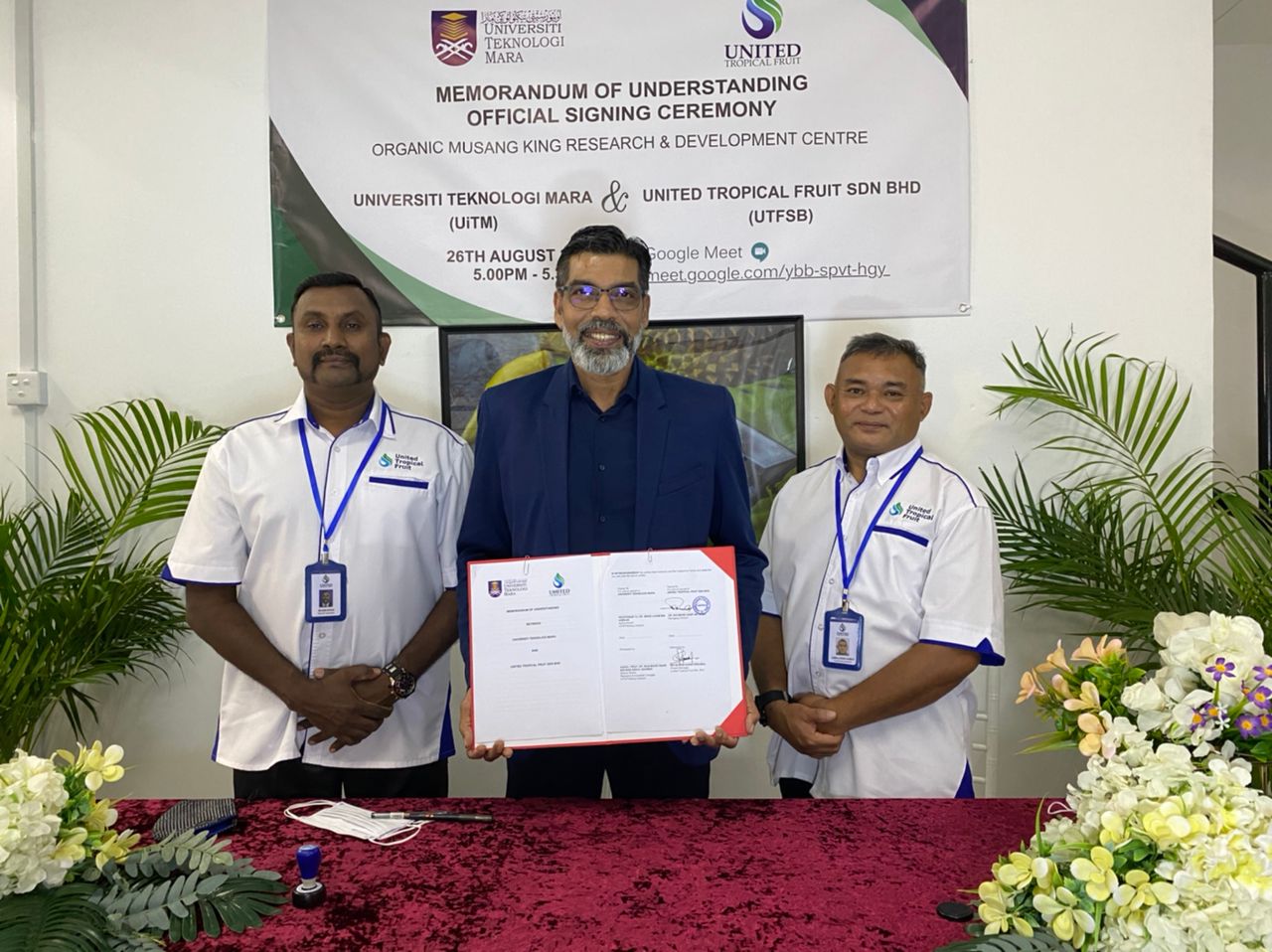 As part of the Collaboration Agreement, the United Tropical Fruit Development Team will work side by side with the team of Researchers & scientists from UiTM Jengka Campus, to develop the highest and purest quality Organic Musang King Durian Saplings for UTF's Plantations in Pahang, Malaysia, and other various locations in the country.
Dr. Raymond Samy said, "United Tropical Fruit has been in the forefront of the Organic Musang King Durian Business since its inception, but there is always room for improvement. With the Collaboration Agreement with UiTM and the unprecedented access to the great minds of the UiTM Scientific & Research Team it offers, United Tropical Fruit will take the word ORGANIC Musang King to a new level never seen before in the Durian Industry" in Malaysia, Asia and break new grounds in the Asia Pacific Region as well as the European Markets.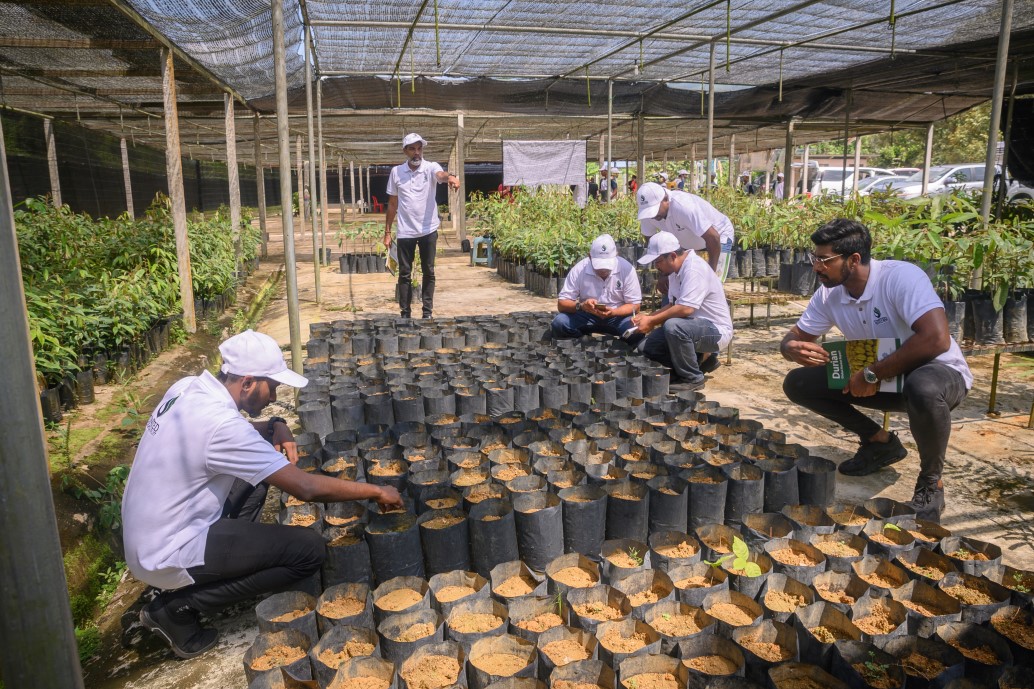 The United Tropical Fruit Organic Musang King Nursery, which will be located on-site UiTM campus, in Jengka, Pahang, will grow the Organic Musang King Saplings for all the United Tropical Fruit Plantations in Malaysia as well as license them out to third-party Musang King farmers for domestic sales only while retaining full exclusivity to the export market, thus making Plantations International the only source of commercial-grade 100% Organic Musang King Durian in all of Asia.