Mangoes have seen a strong year in consumer demand.
"We don't have all of the numbers yet, but we have seen an increase in per capita consumption," says Manuel Michel with the Orlando, FL-based National Mango Board. "Normally we have an increase of three to four percent in mango consumption per year. This year it's going to be five percent or higher." He adds that last year 3.25 lbs. of mango per person was consumed in the U.S. This year that looks to be up 3.4-3.5 lbs. per person. "In all the categories we are seeing increased consumption. In the summer we are seeing more consistent arrivals at higher levels. Not just during the peak of the season but we're also seeing increases in the shoulder season," says Michel.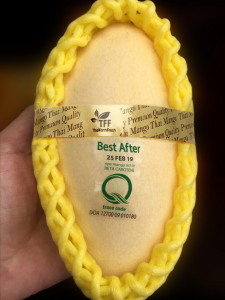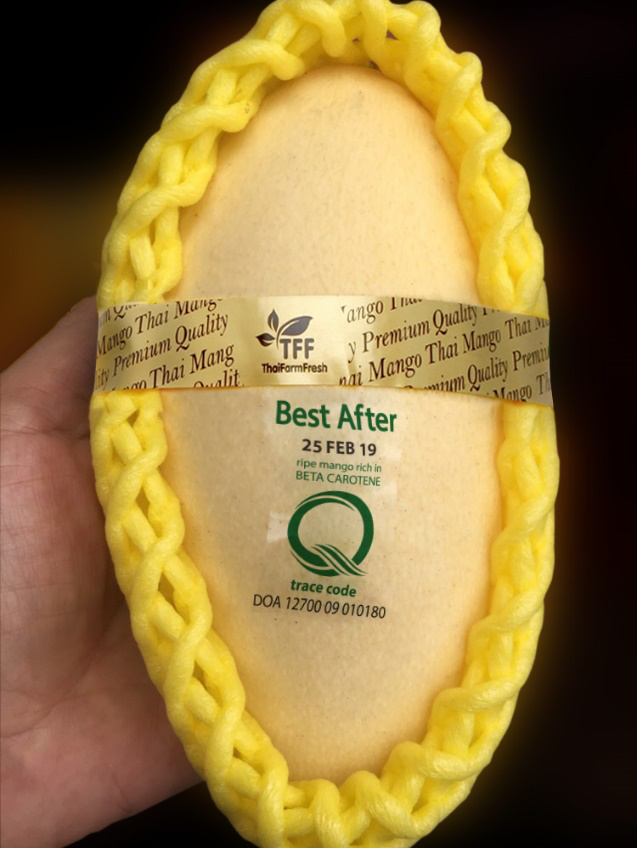 That said, this is the time of year when mango consumption does drop somewhat. "It's been increasing over the years during the holiday season. During the peak of mango season, we'll see 3.5-4 million boxes of mango arriving per week," he says. At this time of year, from Thanksgiving to New Year's, generally only 1.5-2 million boxes/week arrive.
Peru Ramping up Mango Production

Currently Ecuador is the main supplier of mangoes into the U.S. However, they have already peaked in their season and are starting to come off. Brazil is also supplying fruit though they're at the end of their season and are likely to only see a few more weeks of supplies coming into the country. "Peru is also exporting to the U.S. and they've just started. We saw some arrivals last week and they're expected to peak towards the end of January," says Michel.
However, Peru is down somewhat in volume this year—last year the country exported 19.5 million boxes to the U.S. and this year only 15.5 boxes are anticipated. "Last year they had a bumper crop and the harvest alternates from year to year," says Michel. Meanwhile Mexico had a strong year with increased volume as did Brazil. Ecuador looks to be similar to last year—2019 saw 12 million boxes come in while this year 13.5 million boxes are expected.
In terms of varieties, Tommy Atkins are largely the main variety in play currently from both Brazil and Ecuador—as of last week, 65 percent of the mangoes arriving were Tommy Atkins. Ataulfo mangoes are also available but in more limited quantities—approximately only eight to 10 percent of volume right now. Remaining varieties, including Kents and Keitts, make up for the 20-25 leftover volume.
Mango bags coming
Other mango investment developments the industry is seeing is new packaging which was introduced at the end of last year. "We have a five-down box which the industry has been using and it's being incorporated more and more each month. That's helping improve efficiency and maintain higher quality as well because it helps with temperature management of the mangoes in the box. We're also working with packaging and are developing bags that can be used with mangoes specifically. We'll be rolling that out in 2021," says Michel.
At the same time, COVID-19 also shifted marketing plans in a different direction for the board—largely towards digital marketing which it will continue doing in 2021. "We'll be ready to switch to a lot of the in-person marketing and promotions as things change back to normal. But we're definitely focused more on digital marketing—presence on social media, a lot more videos, working with influencers, etc. We're also working with retailers to have a presence on their Websites as much as possible," says Michel. "Mangoes continue to be an impulse buy. It gets difficult when you're purchasing online so to get around that, we've got ads and banners with retailers so that the consumer remembers mangoes are a great option for them.
For more information:
Jessica Bohlman
National Mango Board
Tel: +1 (407) 629-7318 ext. 111
jbohlman@mango.org
www.mango.org