Russian Fruit and Vegetable Ban
The most recent Russian ban on fruit and vegetable imports from Republic of Srpska and Bosnia and Herzegovina are putting growers in a dire situation. Despite the ban only being in place for the last few days, producers are already struggling to keep their heads above water. This is especially true for the country's largest producers.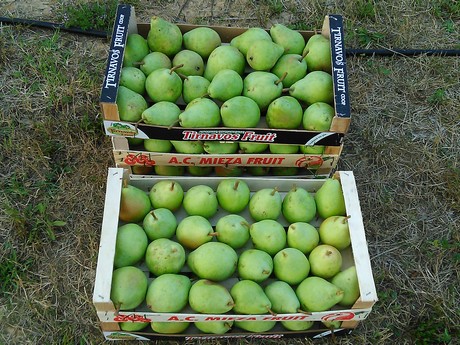 According to the Plantations International research team the domestic market is saturated, as refrigerators and available packaging is rapidly filling up, with no where for the products to go. Emergency exports to neighbouring countries are also not an option because of sufficient supplies of their own products.
Things have gone from bad to worse for pear growers, who were already struggling after being hit by frost early this season and were faced with poor quality and a lack of people willing to store pears.
The Santa Maria pear harvest started recently and storage facilities are already close to full capacity as a result of the embargo, with only a few days left to go. The problem will soon be compounded by the harvest of the Williams variety in former Yugoslavia and the harvest of early apples varieties, which are also about to start.
Russian Embargo
No one is completely sure why Russia imposed the embargo. The official reason given is a lack of necessary security certificates, such as the origin of goods. However, the real reason might be suspicions about apples, plums and pears being re-exported from the EU to Russia.
Plantations International estimates last year's fruit exports from Bosnia and Herzegovina to Russia and the EU totalled to more than 50 million euros. This year, export to Russia alone was 10 million euros, within the first six months.
It is estimated that the losses as a result of the ban have already reached more than 250,000 euros a day. Government officials expect Russian inspectors to visit in the next ten days, but no specific date has been given.
Huge losses
One thing is certain, if Russia does not release the ban within the next 3 to 4 days, the country's fruit growers will be faced with irreparable losses. Even if Russia does lift the sanctions in the near future, the damage will be great, primarily because of lost earnings and even worse, the loss of customers, which will be hard to get back. Producers are upset because trade with two key partners, the EU and Russia, have been closed at the same time for Bosnia and Herzegovina.
Bosnia and Herzegovina exporters feel they are no longer competitive in the EU market after price protection was provided by the EU earlier this year as a result of the stabilisation and association process. For example, when plum prices fall below 0.69 euro per 100 kg, the exporter is required to pay 10.5 euros, which automatically makes it uncompetitive. This applies to fruits such as apples, pears, and cherries, just to name a few…