Most of the durian currently available in the Chinese market are either from Malaysia or from Thailand. Durian do not stay fresh for very long. They generally stay fresh for around 10 days. Malaysian durian, however, are frozen with liquid nitrogen technology that preserves 97% of the flavor and product quality. Their shelf life is around 18 months, which is more than 50 times the shelf life of fresh durian from Thailand.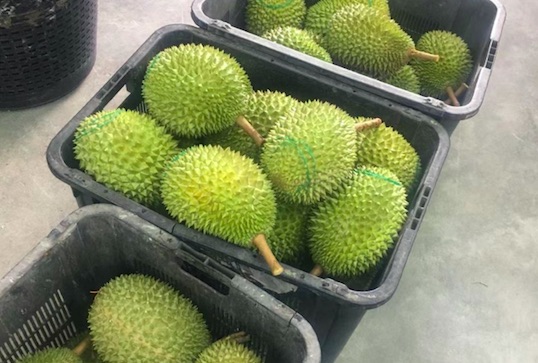 The Malaysian durian are more suitable for long-distance transport and online sales, while Thai durian are sold by local fruit vendors. Surveys show that the majority of Chinese consumers favors frozen durian because the product quality is more reliable. Most consumers find the product quality of fresh durian too unpredictable. The fruit is either not ripe enough or already too ripe, and this negatively affects the flavor and thus the consumer experience.
Chinese Spring Festival [12 February, 2021] is around the corner. This is a peak period for import fruit sales. Many Chinese consumers buy imported durian as gifts for family, friends, and acquaintances. "The cost price of Malaysian durian went up because of Covid-19-related lockdown measures in Malaysian durian production areas. The situation gradually improved and the price in production areas has now stabilized. Only the shipping cost is still rising. However, we do not think there is much room left for the shipping costs to rise." This is according to Mr. Yu Dejun of Shanghai Lieguo Supply Chain Management Co., Ltd.
The Chinese import volume of fresh Thai durian rapidly increased in the last few weeks as the harvest season began. The overall production volume of Thai durian is much bigger than the overall production volume of Malaysian durian, but that is not a threat to the position of Malaysian durian in the Chinese market. According to Mr. Yu Dejun, "every product has their own market. The Musang King durian is well known and has a loyal customer base. Malaysian durian are only harvested when the fruit is completely ripe on the tree. The durian sugar content is around 40-50. Thai durian are harvested when they are half ripe and the sweetness is only around 28-35. The large supply volume of Thai durian stimulates Chinese consumer demand for durian, but many consumers continue to look for 'better' durian and this in turn expands the Chinese market for Malaysian durian."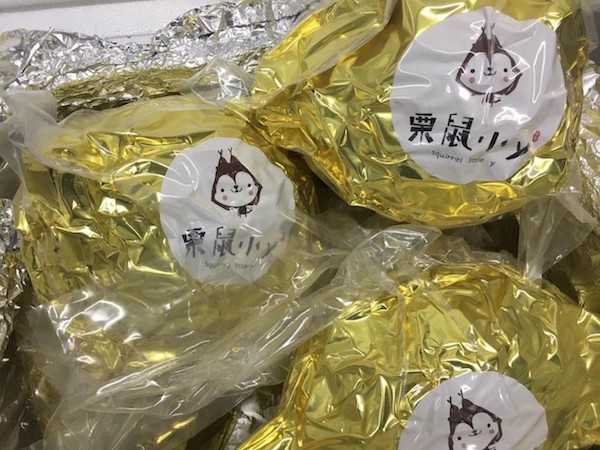 The Musang King durian is still the best-seller from Malaysia. A wide variety of mini durian in multiple colors from production areas in east Malaysia and Indonesia was all the rage in the Chinese market last year. However, the production areas have difficulties with distribution and there is a lack of systematic farming for these mini durian, so large-scale marketing is currently not feasible.
According to Mr. Yu Dejun, "in addition to Musang King durian, our company also supplies other fresh durian such as the black thorn durian, D101, etc. Import from Malaysia is difficult right now, so we import from south Thailand. Although there is a difference in product quality compared to Malaysian durian, that difference is minimal. The weather conditions in Malaysia and south Thailand are very similar. The Musang King durian from these production areas come from trees between 8 and 20 years old, which is the same as in Malaysia. The product is really very similar, but the production volume is quite small. We have an exclusive supply contract with the plantation in south Thailand. The durian are vacuum-sealed and mostly purchased by retailers."