China has emerged as a saviour for the durian industries in Thailand and Malaysia throughout the COVID-19 pandemic outbreak, with solid demand and import growth continuing even throughout lockdowns despite earlier pessimistic predictions.

The durian industry was predicted to take a bad hit when the pandemic hit earlier this year, especially for the world's largest durian exporters Thailand and Malaysia due to labour shortages, logistics interruptions, and most crucially a drop in demand from China which is the largest durian-importing country globally.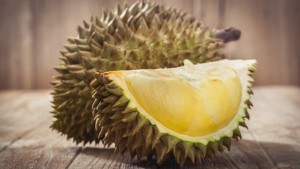 Recent data has however revealed that even a global pandemic has not managed to curtail China's appetite for the thorny fruit, with durian imports and durian investments having grown instead of shrinking even though the country's strict lockdown period.
"Thailand exported US$567mn worth of durians to China between January and April 2020 – this is a 78% increase year-on-year," said Thailand Minister of Commerce Jurin Laksanawisit in a virtual conference promoting Thai fruits to Chinese consumers.
"Globally, Thai durian exports were valued at US$788mn, showing a 30% growth [with almost 72% of these going to China]."
The Durian and Mangosteen Exporter Association of Thailand confirmed that Thai durian is growing in demand in China, a situation that COVID-19 has failed to break.
"We were worried the pandemic could hit durian exports. However, not only does it have little impact, exports even increase," association Chairman Panuwat Maikaew told Malaysian government news aggregator Bernama.
"In fact, the price of exported durian has risen to around US$4.22 to US$4.93 per kg this year as compared to between US$2.88 and US$3.52 last year.
Thailand Department of Trade Negotiations Director-General Auramon Supthaweethum added that the continued growth of the durian market in China is largely due to free trade agreements between the two countries, good quality fruits and Chinese appetite for durian.
According to Chinese public service broadcaster CCTV.com and Durian Harvests , the country established five shipping lines in March this year specialised for 'One Belt, One Road' trade initiatives with ASEAN countries, with durians as one of the major trade commodities transported via this route due to high local demand for the fruit.
Durians from Malaysia have also benefitted from this demand. The durian supply chain between Malaysia and China was one of the hardest hit earlier this year due to COVID-19, but overall export numbers were not a"ected in the end.
According to the Chinese embassy in Malaysia's Commercial Counsellor Shi Ziming, this is a result of the Malaysian variant's popularity in China.
"The texture and taste of the Malaysian durian is second to none in the world. [Malaysia's export of durian to China in the first quarter of 2020 was equivalent to the previous one at US$22mn] showing that Malaysia's durian export to China was not aflected," she said in a statement.
Malaysian durian sales in China also saw a massive jump during the COVID-19 lockdown period – the
embassy's numbers showed a tenfold increase in March, mostly boosted by e-commerce sales via platform such as Alibaba's FreshHippo.
New variants – the way forward for durian?

Thailand's most popular durian export to China is currently its Monthong or Golden Pillow variant, but it is hoping to popularise another unique variant called Puangmanee.
"Before the COVID-19 air travel restrictions were imposed, we have had lots of positive feedbacks from Chinese tourists who said they like Puangmanee durian," said Kraisorn Visitwong, Governor of the Southern Thai province of Pattani, in a media statement.
"[Many] Chinese people prefer to eat durians that are small in size, with smooth and creamy fiesh, and with a smell
Malaysia's Musang King is its primary export variant to China and can fetch up to RMB200 to RMB300 (US$28.61 to US$42.92) per kilogramme. Whole durian exports to China were approved last year and saw some US$67mn worth of exports in 2019.
E-commerce to boost local Durian sales

E-commerce has been a major sales platform for Malaysian durian sellers when it comes to China, and sales numbers have always been high across the major e-commerce retailers such as Alibaba and JD.
That said, this has never been a common strategy for local sales as consumers generally prefer to go to durian specialty stalls or orchards and eat on-the-spot, but since COVID-19 made this impossible, the online sales route is also growing locally.
"We first oflered delivery services in 2018, but back then, many local and foreign tourists still preferred to dine in,"durian seller Leow E Shuen told Straits Times.
"This year, we have no choice but to only cater to delivery. We have been delivering durians to our customers as far as Selangor [from Penang]. As our customers are adapting to the new norm of ordering durians online, we have to be innovative too."